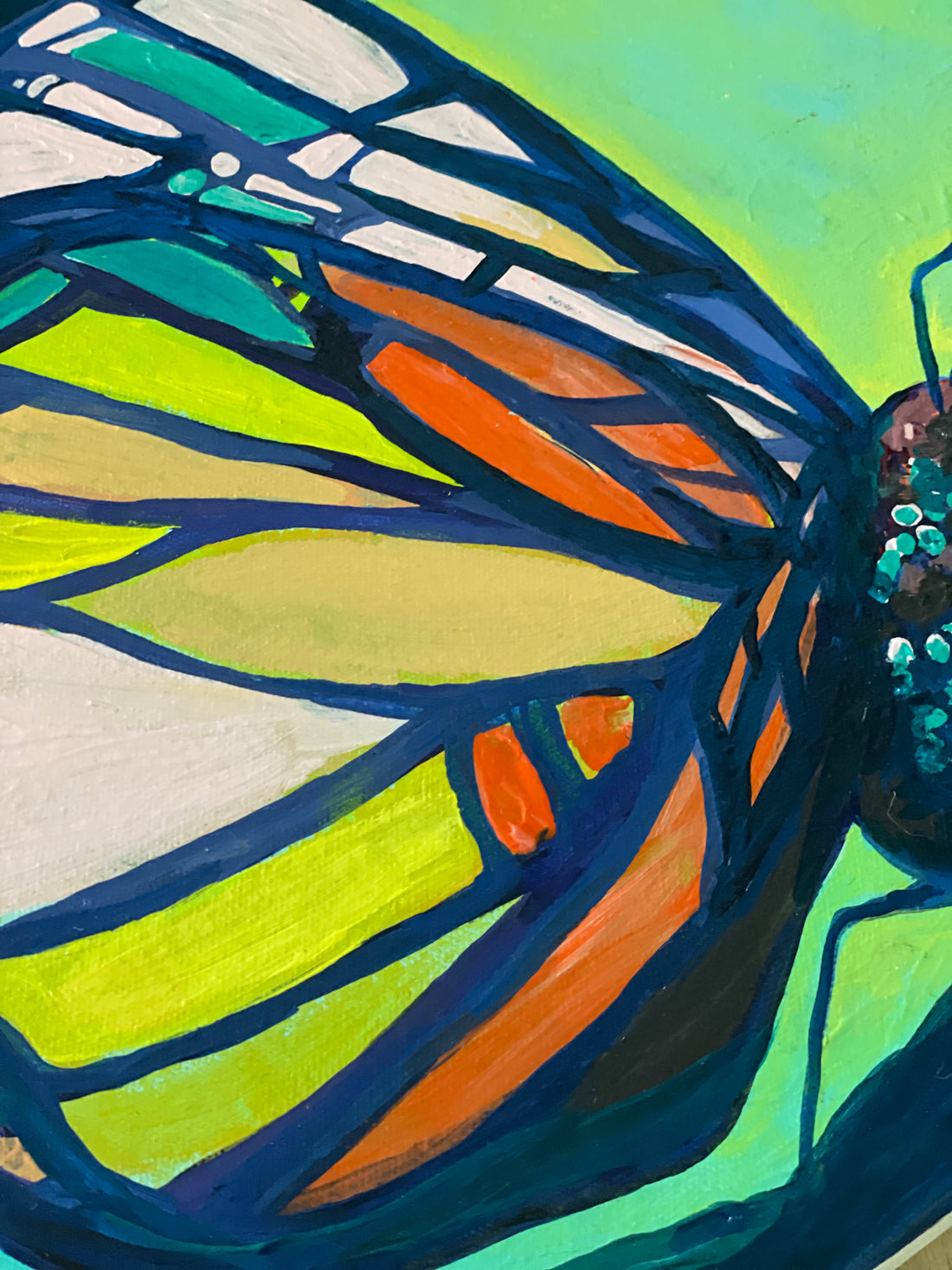 Stained Glass and "Stella"
This was one of the first pieces I created that became part of the Hope Series. Each print and greeting cards sold has allowed me to send almost 400 handwritten notes to mothers of birth trauma in my Cards of Hope Campaign.  
"Stella"
20x16" Acrylic on Stretched Canvas
Artist Statement
"Within the colors of this piece, I aim to capture the ethereal beauty of butterflies, celebrating their symbolism of transformation and resilience. Vibrant colors grace this canvas, infusing each piece with an uplifting energy that speaks to the power of positivity. Inspired by the captivating artistry of stained glass, my creation strives to awaken the human spirit with hope and joy. Through this fusion of elements, my work seeks to evoke a sense of wonder and enchantment, reminding us of the boundless potential within ourselves should we choose a positive outlook."
Proceeds from this purchase help fund the costs associated with sending a Card of Hope to a mother of traumatic birth who has requested one.
Your Email Address Will Not Be Published. Required Fields Are Marked *