Hi, I'm Savy
I am a painter and storyteller in Tacoma, WA. Six years ago, and when it felt like my art career was finally gaining traction, my twins were born at 24 weeks weighing 1 lb 10 oz each. Everything in my life, including my art, was put on hold so we could navigate a very volatile NICU journey.

After 101 days in the hospital, heart and brain surgeries and countless ups and downs, our twins were discharged which set my life on a brand new trajectory; to spread hope. I now use our story and my art to help bring awareness to birth trauma, the NICU and disability parenting so I can help people going through similar trials feel less alone.

Every sale helps on this site helps fund my Cards of Hope Campaign where I mail art and a hand written letter to any mother of traumatic birth who has requested one.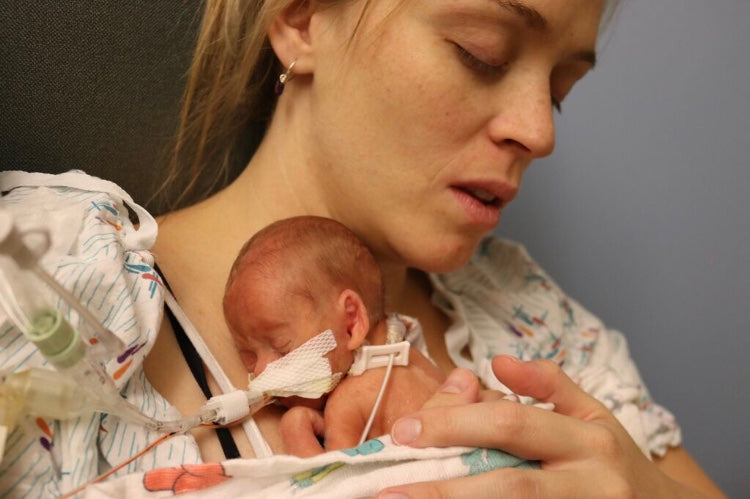 "After the twins's birth, it took several years for me to understand that, not only was it okay to grieve, but to also understand that I, in fact, had a right to grieve."
Read more